All Routes
Inca Wasi
Appendix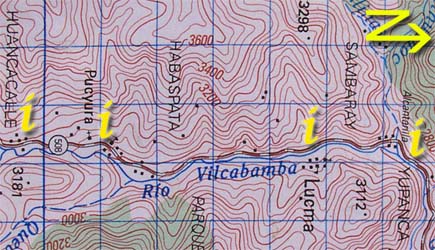 | | | |
| --- | --- | --- |
| | Section 1: Click on the "i"s above for information and photos of the route. | |
c. Lucma to Yupanca, and Inca history and sites around Lucma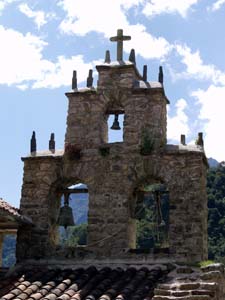 While Lucma is very small, it is the provincial capital of Vilcabamba, La Convencion, Cuzco, Peru. It has a few small food shops and guides with horses for the local sites ( Inca Huaracana and Pinccollunca - described below ) and beyond. From the town of Lucma, the road continues primarily downward with views over Yupanca and the Rio Vilcabamba. Yupanca is only twenty minutes away!
Sites around Lucma: The site of Inca Huaracana sits on the top of the mountain at the bend of the Rio Vilcabamba, accessed by a path leading from the churchyard in Lucma. This area was possibly a communications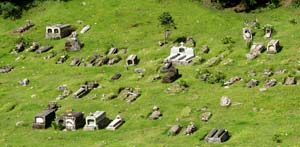 center using smoke signals, reflected light and night time fires. The site of Pinccollunca, a fort with only an overgrown wall remaining, is across the valley from Inca Huaracana.