Books
Accommodation
Products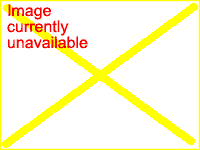 | | |
| --- | --- |
| Name: | Hostal Mama Tierra |
| Location: | Calle Pachamama 615, San Pedro de Atacama, Chile |
| Price | $4000 ( pesos Chilenos ) p/person with shared bathroom |
| Owners: | Family run |
| Telephone: | 56 55 85 14 18 |
| Website: | Spanish info and images website |
Positive points of Hostal Mama Tierra
Very friendly, courteous and warm service
Extremely clean
Hot water showers all day
24 hour water supply - the water supply of San Pedro de Atacama is switched off at night. Hostal Mama Tierra has its own supply tank that provides a constant over night supply at low pressure - showers are still best before the switch over but are at least possible 24 hours a day
The most comfortable, sprung beds at this price in Chile. Duvet/comforter and blankets are warm and clean. Beds don't have wooden ends, so tall people can sleep comfortably.
Rooms have dual light switches - one by the door and one by the bed.
Electrical sockets in all rooms
Attractive adobe construction with high ceilings - cool in the day, warm at night
Comfortable, covered, outside seating area complete with hammocks, the chatter of budgies/parakeets, and decorative wind chimes, lanterns and tiki-torches
Free luggage storage in the family house while exploring the desert or taking multi-day tours
Friendly, relaxed and welcoming atmosphere
Moderately equipped kitchen (separate from family's own kitchen), more pots and pans would be a real bonus
Top loading machine laundry available - quite expensive, as is the whole town, water being at a premium in the Atacama
Common areas are open to guests who have checked out but are waiting for a night time bus (all long distance buses leave late in the evening)
Local information (posted regional maps and bus schedules) and tours available
Grocery store only one door down
Often meets the incoming buses - you're looking for a short, unassuming, quietly spoken lady, probably wearing jeans and a t-shirt. She had a white ute/pickup in early 2004.
Negative points of Hostal Mama Tierra
Curtains are too thin to not be see-through when the light is on at night
Bare bulb of the ceiling light is harsh on the eyes
Door lock can be easily reached through the window when the window is open
Local attractions and facilities
Atacama sites

Salar de Atacama - vast salt flats
Fortress of Quitor
Geysers Del Tatio - over 40 metres of steam
Tocopurri and Sairecahur volcanoes
Pakana rock structures
Tulor, an ancient, deserted village with round buildings

Good restaurants abound if you have the budget
Internet cafes, slow and a little expensive
Grocery stores
Souvenir shops
This was the best hostal/hospedaje/hotel/pension we found during our three months in Chile. The owner does a great job and she deserves more business.
If you have had a different experience or have something to add please send us a mail
© 2004 Dana & Andy Dopleach info@bylandwaterandair.com Site Map